Why Dating Sucks
Hard to get to know someone fast
You may really connect with this person but it takes a lot of time and conversations to find out the unique things that bond you both
Repetitive
Having the same conversations over and over is tiring and leads to burnout
Surface level
We swipe on images of people and get to hear their generic pickup lines, that's not enough to know if this person is your soulmate.
The solution
With Commonthread you can skip the small talk and discuss things you both have in common for a more engaging and exciting dating experience. Maybe you'll finally be able to delete those dating apps and your mom will stop asking you why you are still single.
How it works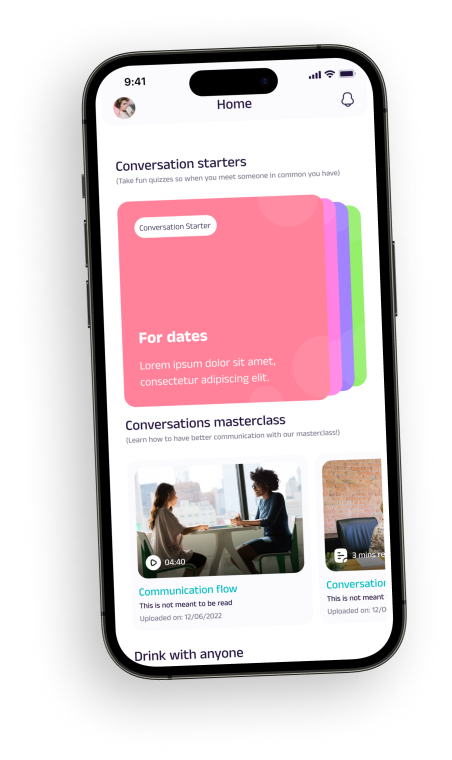 Create a
Commmonthread
Create a profile of your interest, shows you're watching, experiences and passions. The more you fill out the more commonalities (and better conversations) you'll have with people!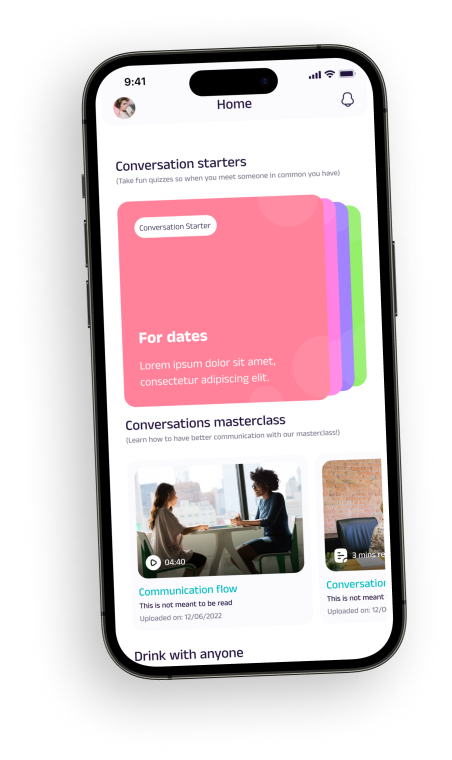 Share Commonthread
on your dating apps
Post your Commonthread ID on any dating app you want, or share it before a date to ensure you have the best conversations and avoid the awkward, "sup" messages.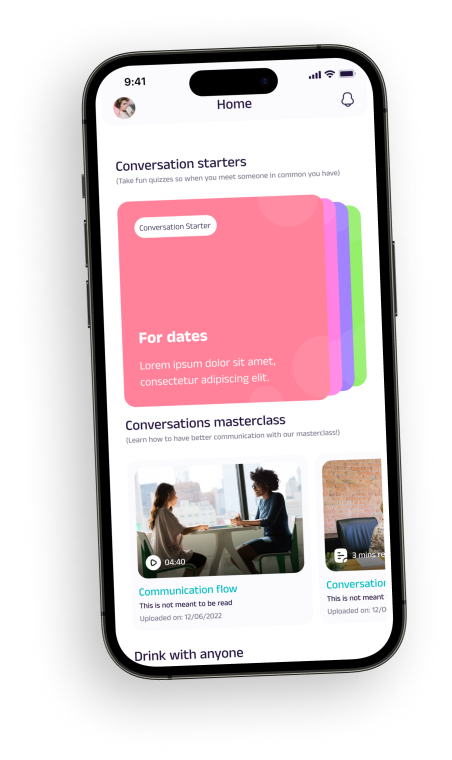 Feel the spark
By skipping the same small talk questions everyone asks you can more quickly get to know each other and find new commonalities that will light that spark.
What about privacy?
Don't worry, with Commonthread you only see what you have in common with others, protecting your privacy while allowing you to connect and express yourself.